Texas Monthly Market Update February 2023
Referring to our previous blog, the spring market really likes to take off post-Superbowl. As we wade our way through Cedar Season, we'll start to see more open houses, for sale signs, and a little more competition when trying to submit offers for home purchases From the seller's perspective, the most opportune time to sell will be between late February and late May. This is your chance for a quick sale, the opportunity to drive up pricing with multiple offers, and you'll have more inventory to choose from if you're moving to another home. I like to reference Brian Buffini's Bold Predictions whenever I can, and based on his latest update, we can expect a slump in volume, but he also expects prices to rise about 7% year-over-year and believes that interest rates have peaked!
We're here to help, so don't hesitate to reach out to us so we can help you make the soundest decisions with your next real estate move.
Our monthly market update showcases everything you need to know about local real estate trends over the last month. Take a look!
December Market Update for Austin, San Antonio, Rio Grande Valley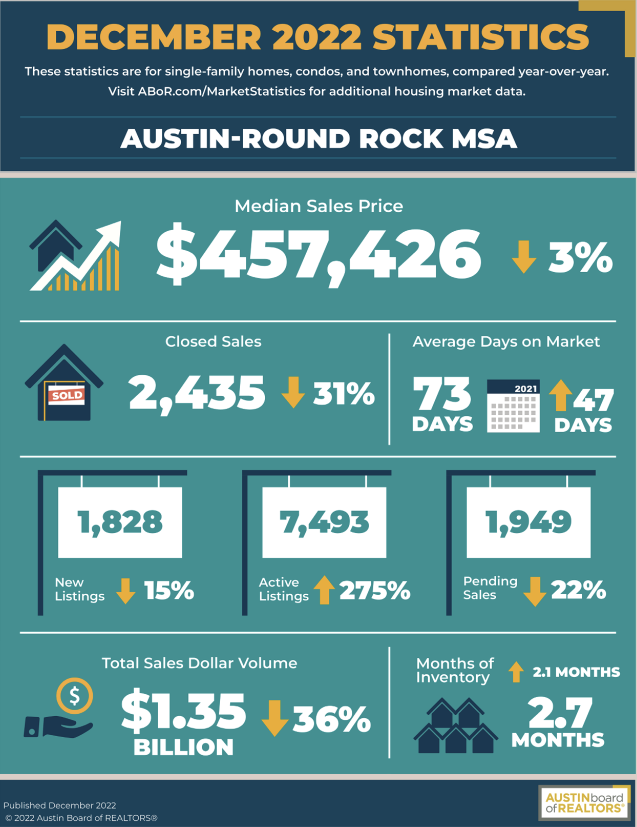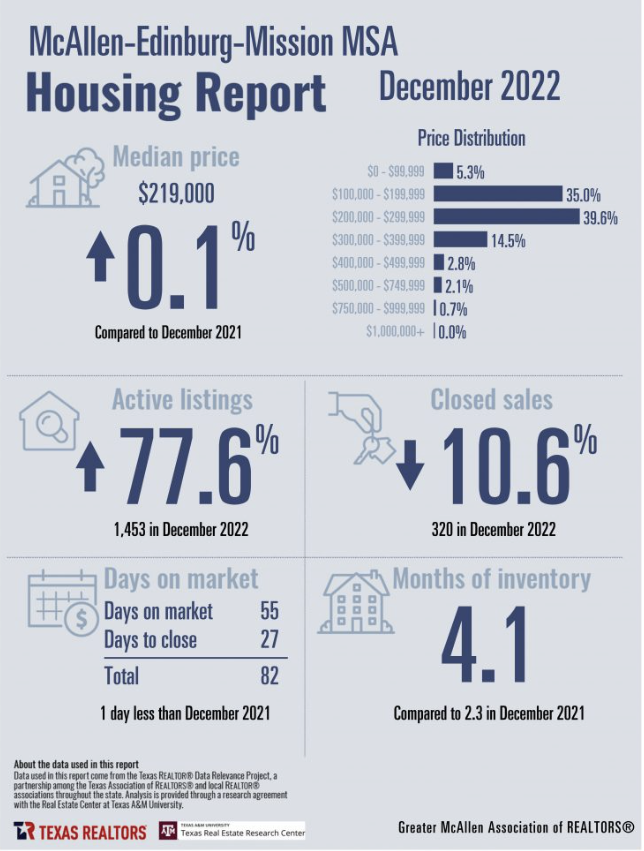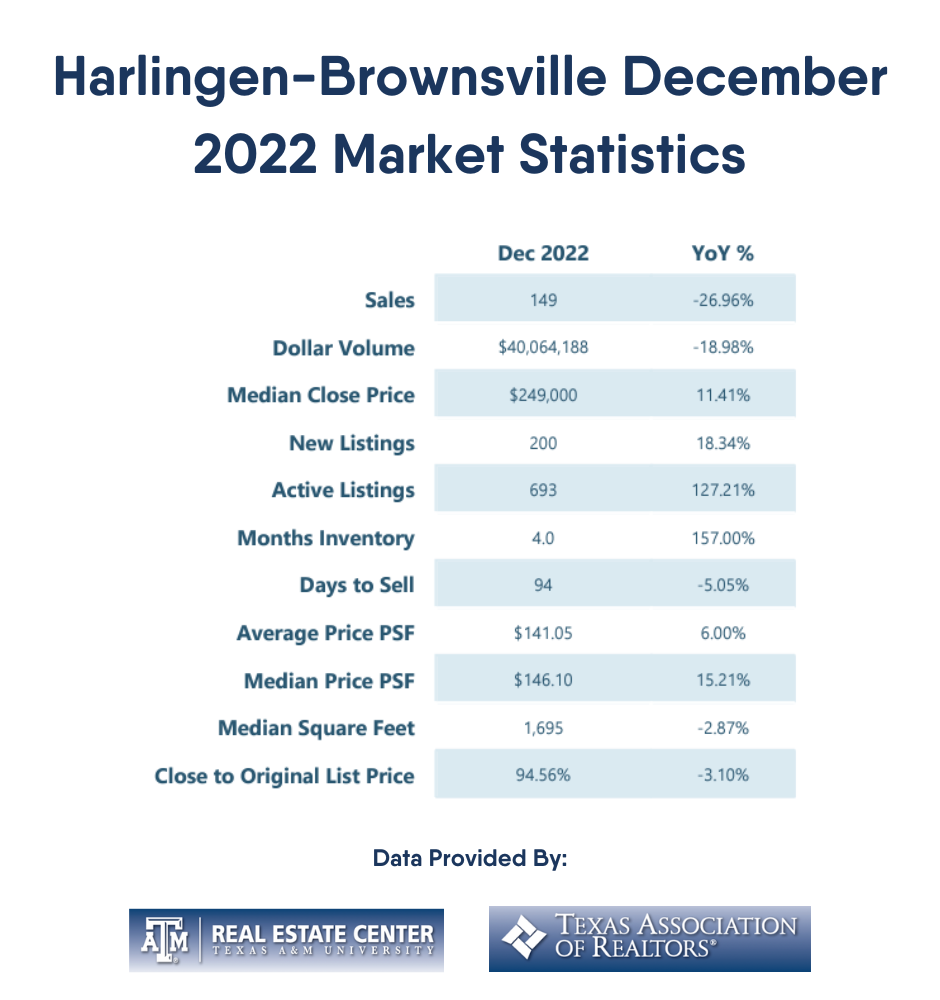 Curious about how your home's value has changed?
We will gladly prepare a Comparative Market Analysis for you so that you are armed with the most current information.
Get Your Report