Texas Monthly Market Update November 2023
The real estate market in Texas has remained stable, as evidenced by the September market statistics. Although median home prices in Austin and San Antonio have experienced a slight dip, the market has shown resilience as the median sales prices are only down by 4 and 2 percent, respectively. It is hoped that we have seen the worst of the interest rate hikes, and the Rio Grande Valley is experiencing growth with median prices on the rise. Overall, the real estate market in Texas is expected to remain stable in the future, with a steady demand for housing and good things to come. Some notable changes to the finance market include 5% down payment options for FHA investment purchases of multi-family units, and builders are offering buy-downs and additional incentives to encourage movement.
We're here to help, so don't hesitate to reach out to us so we can help you make the soundest decisions with your next real estate move. In addition, we can provide up-to-the-minute stats that are specific to your market.
Our monthly market update showcases everything you need to know about local real estate trends over the last month. Take a look!
November Market Update for Austin, San Antonio, Rio Grande Valley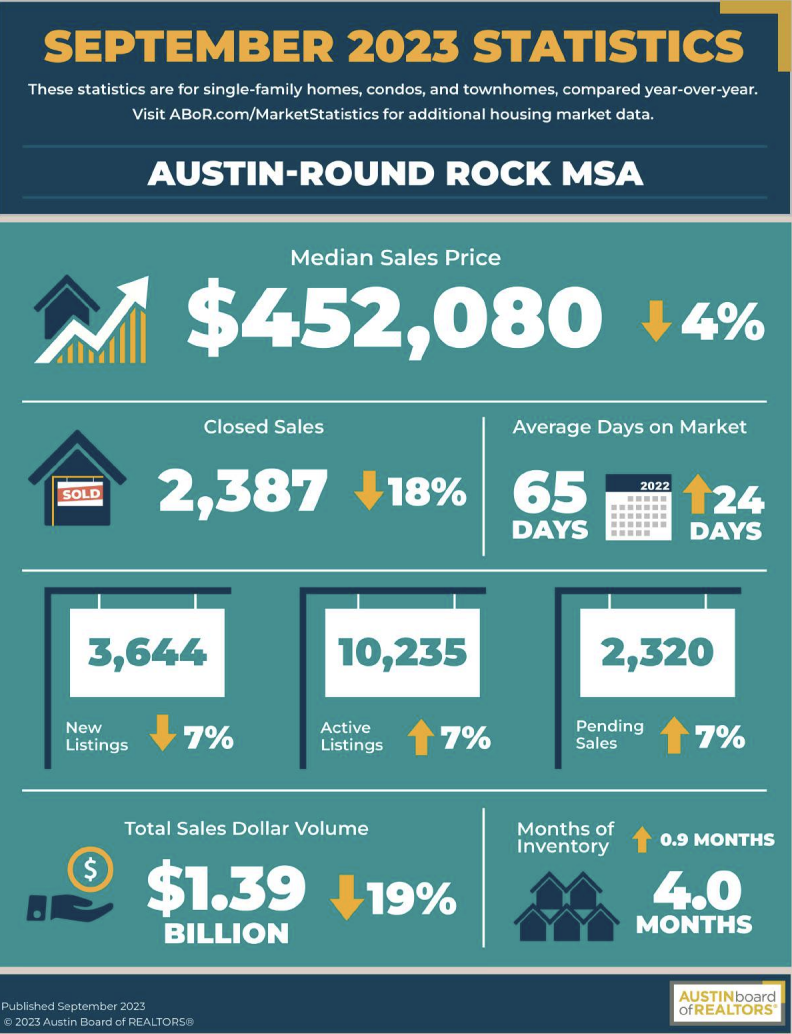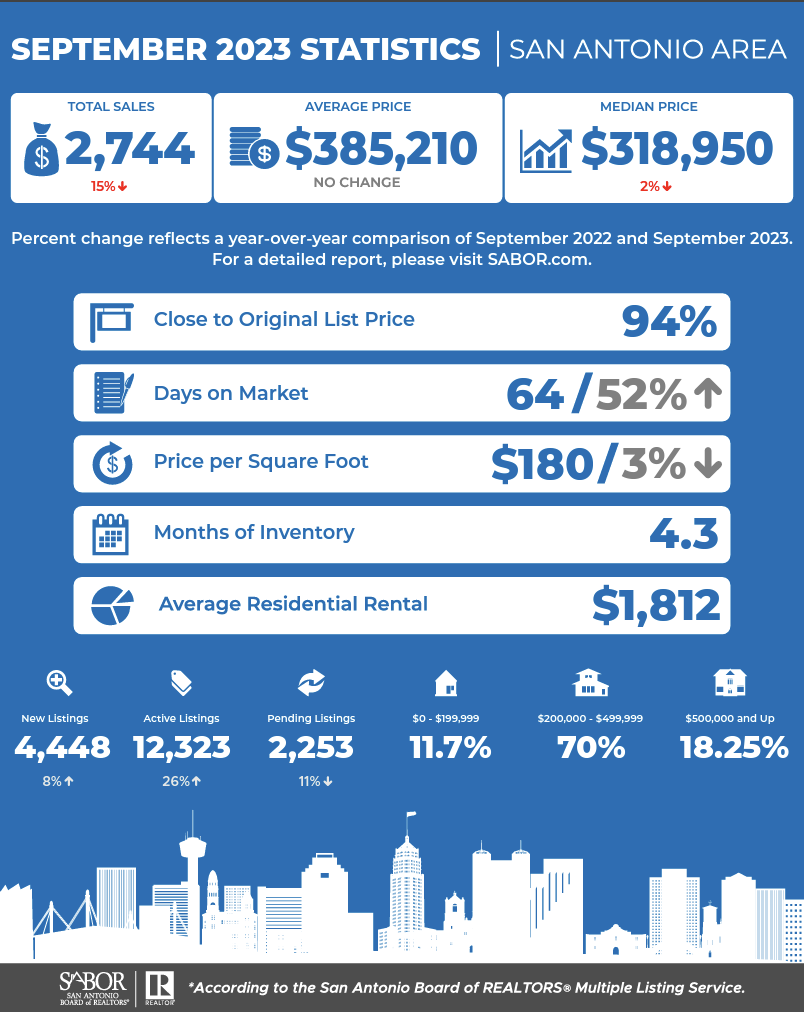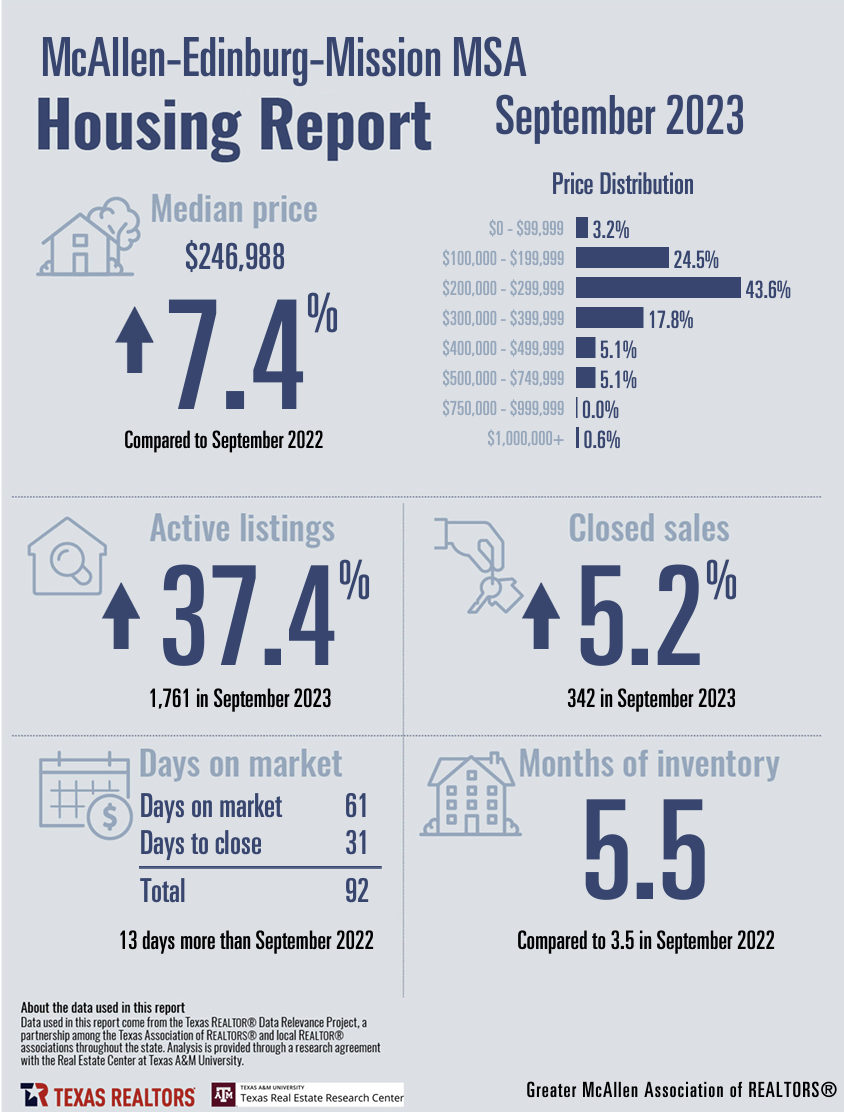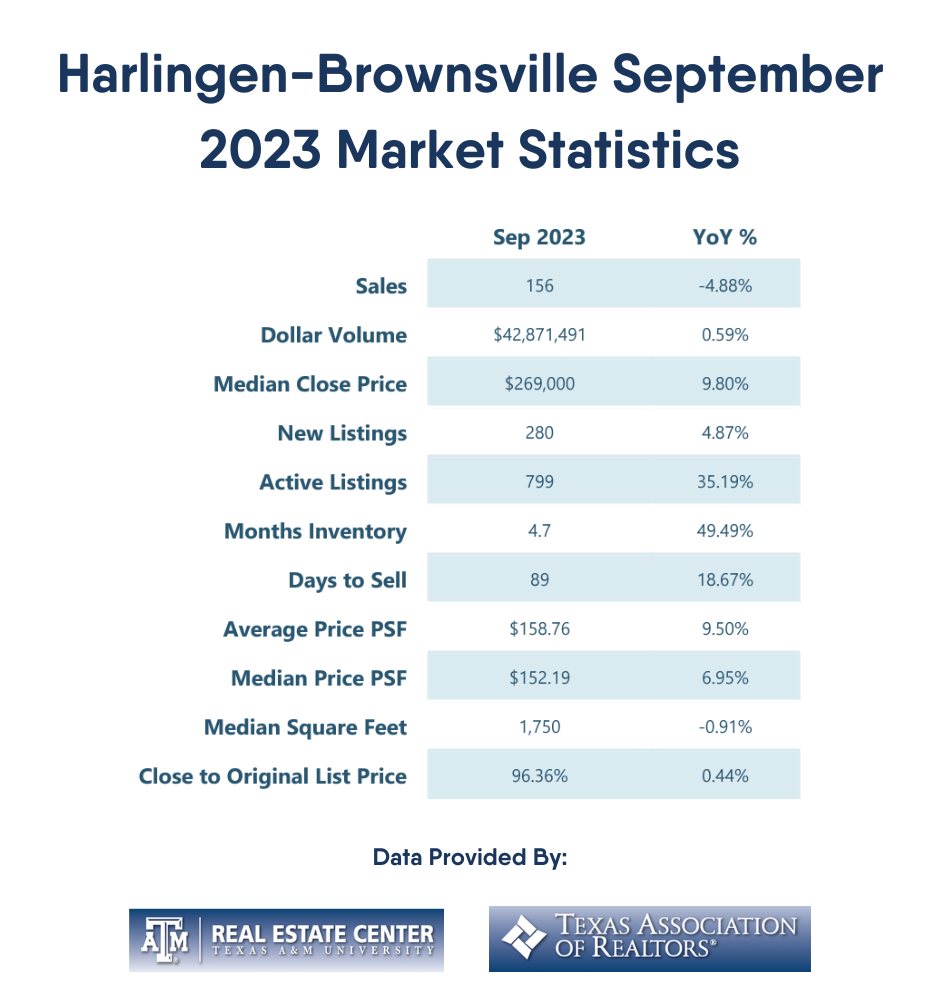 Curious about how your home's value has changed?
We will gladly prepare a Comparative Market Analysis for you so that you are armed with the most current information.
Get Your Report