Our Favorite Blue Bonnet Spots in Texas
The weather in 2023 has been warmer than usual, and wildflower season has started early. If you haven't been out to enjoy the scenery, you're missing out!
In this week's blog, we provide a short list of the top spots for bluebonnet sitings. With many local schools on Spring Break in the next week or two, there is no better time to go for a scenic drive of the Texas Hill Country.
1. Kingsland
Kingsland is the perfect getaway location because of the year-round activities that are offered. Visitors can boat, fish, swim, golf, and picnic. Bluebonnets and wildflowers bloom in Kingsland during the spring months, making it a popular tourist attraction.
Kingsland, Texas is also known for its bluebonnet sightings. The town is located in the Texas Hill Country, known for its rolling hills and scenic countryside, making it a popular spot for bluebonnets and other wildflowers. Visitors can drive through the surrounding countryside to see the fields of bluebonnets and other wildflowers in bloom. As always, respect private property and avoid trampling on the flowers.
2. Marble Falls
Marble Falls is a Hub of Outdoor Adventure. Iconic rock formations, shimmering lakes, and spectacular swimming holes. You'll find it all within an easy drive of Marble Falls, which is surrounded by many of Texas' best state parks.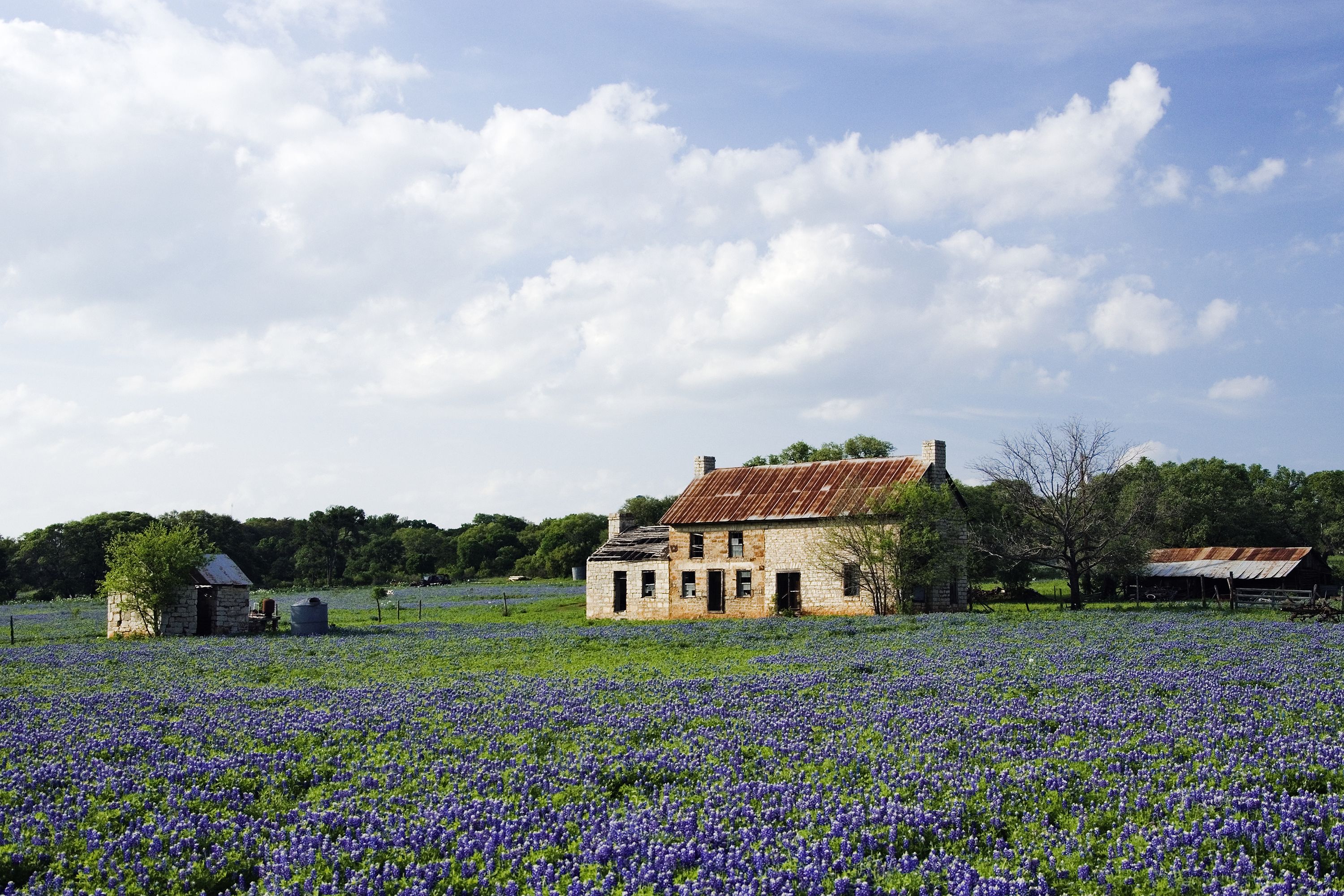 Marble Falls is a great place to see bluebonnets, especially during the spring season when they bloom. The town is located in the Texas Hill Country and is known for its scenic beauty and wildflower displays.
3. Burnet
Among the many attractions in the Burnet area are the Highland Lakes, Longhorn Cavern and State Park, the Historic Burnet Square, the Highland Lakes Air Museum, Fort Croghan Museum and Grounds, the Vanishing Texas River Cruise, Hamilton Creek Park, the Texas Wine Trail, Galloway Hammond Recreation Center, and Delaware Springs Golf Course.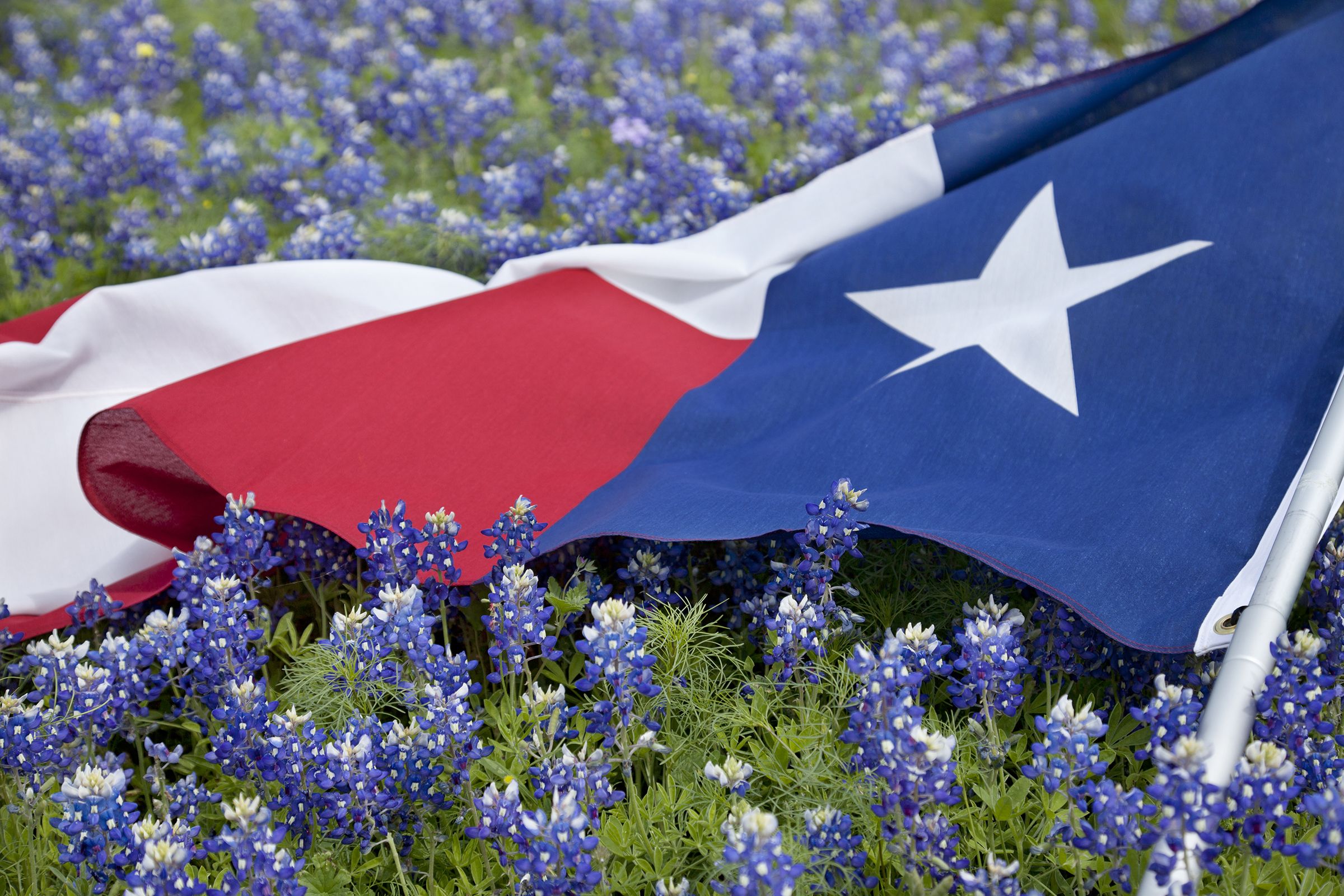 Burnet, Texas is a great place to see bluebonnets in the springtime. Bluebonnets are the state flower of Texas and are known for their vibrant blue color. Burnet is located in the Texas Hill Country, a region known for its wildflowers, including bluebonnets.
4. Brenham
While Brenham is a perfect rest stop on the bluebonnet trail, it is a beautiful destination in its own right. Brenham has a number of places to stay, places to eat, and endless fields filled with bluebonnets. In addition to having photo opportunities, it also has a number of safe places to park. This isn't always true when chasing photo ops, so definitely take advantage.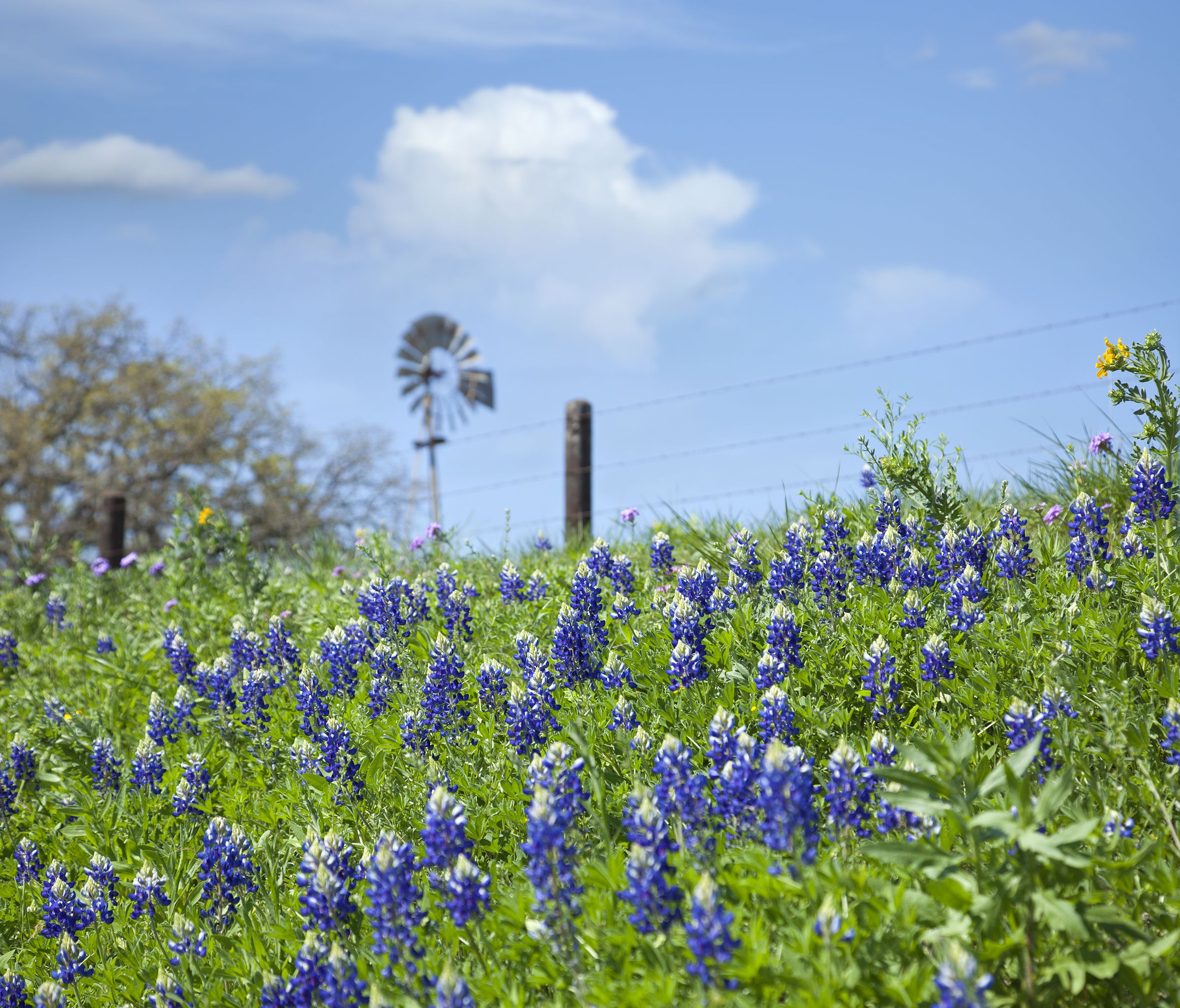 Brenham, Texas is known for its beautiful bluebonnets that bloom in the spring, usually from mid-March through early May. The bluebonnet is the official state flower of Texas and is a favorite among locals and tourists alike.
5. Ennis
Come find out why Ennis is known as "The Official Bluebonnet City and Trail of Texas." Each Spring, the Ennis Garden Club details the best wildflower viewing areas for eager photographers of the Texas State flower. The month of April in Ennis is colorful indeed. Ennis Bluebonnet Trails Festival.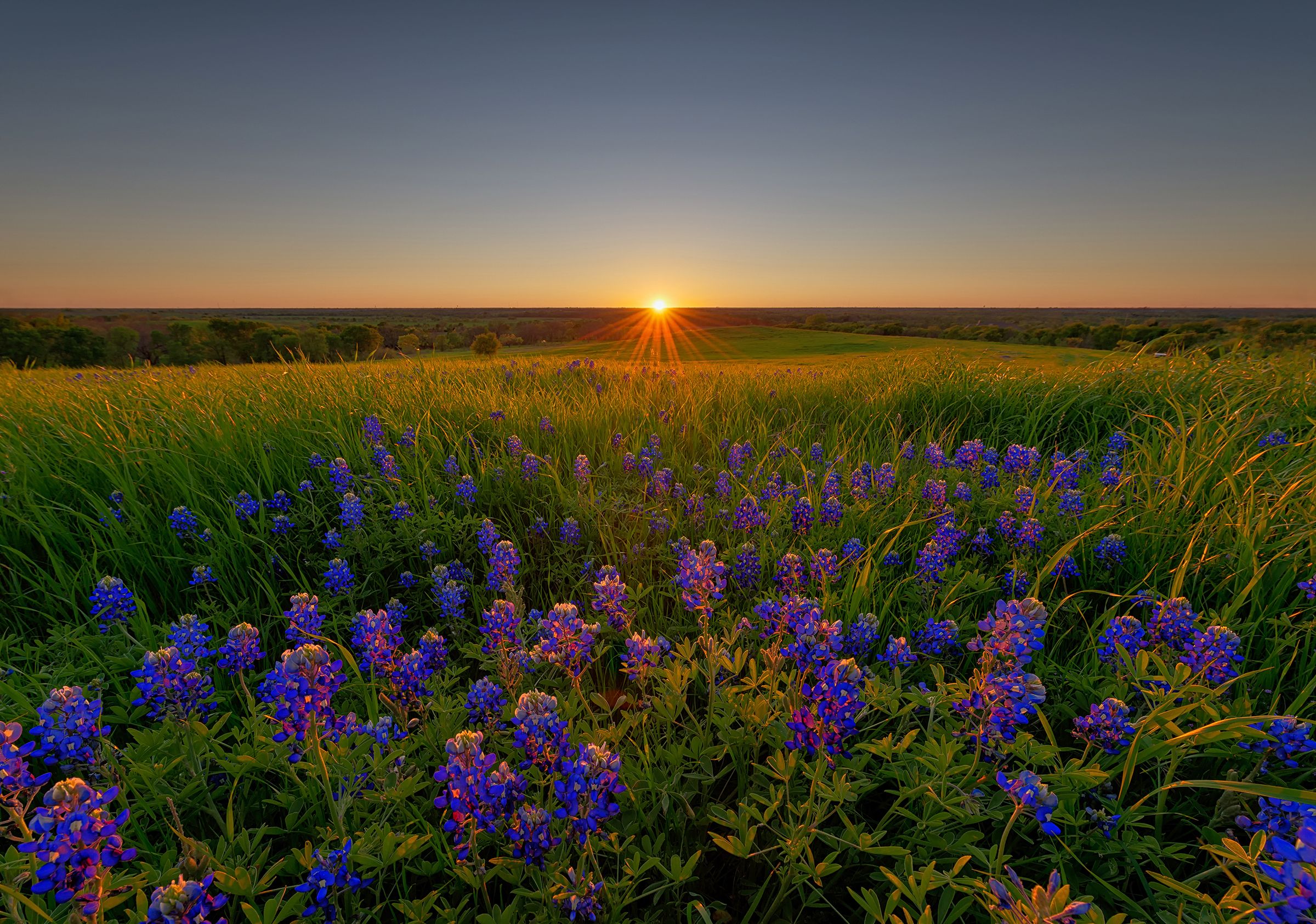 Bluebonnets are a type of wildflower that is particularly abundant in Texas, USA. Ennis, Texas, is known for having some of the best bluebonnet fields in the state, which are typically in full bloom from late March to early April.
6. Lady Bird Johnson Wildflower Center (Austin)
Named after the former First Lady, Lady Bird Johnson, this wildflower park and research center is home to nearly 900 species of native Texas plants. With a variety of trails that gently loop through both meadows and gardens alike, you can spend an entire day casually exploring the scenery or even book guided tours. It goes without saying that Texas' state flower blooms in abundance here during the spring months, making it a perfect spot for a day full of bluebonnet gazing with the family.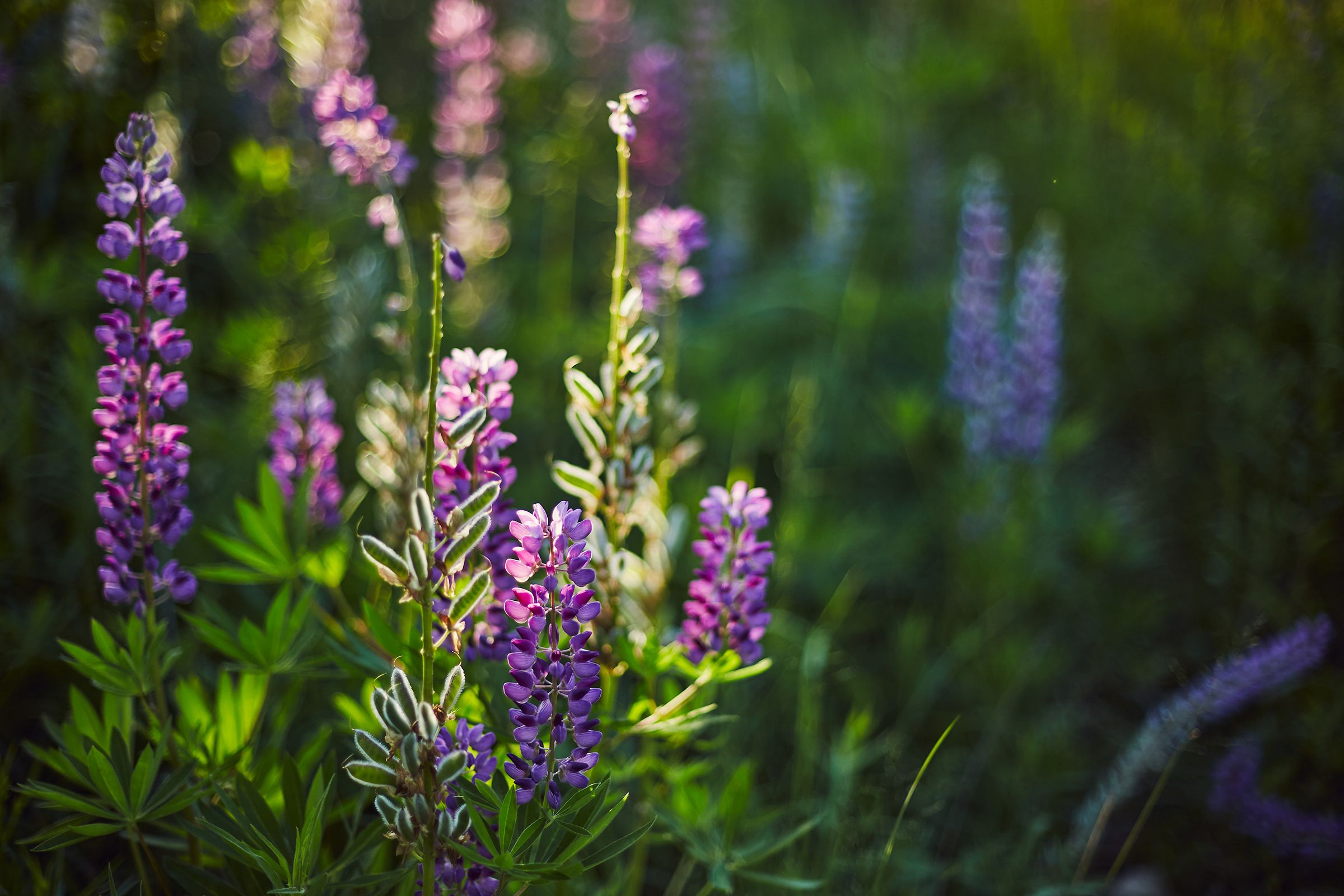 The Lady Bird Johnson Wildflower Center is a botanical garden and research center in Austin, Texas. It is dedicated to promoting the conservation and use of native plants in the landscape and serves as a resource for information and education.
7. Big Bend National Park
Often referred to as Texas' Gift to the Nation, Big Bend is famous for its natural resources and recreational opportunities, the park is also rich in cultural history. Native peoples lived in and/or passed through this area for thousands of years. Their presence is evidenced by pictographs and archeological sites.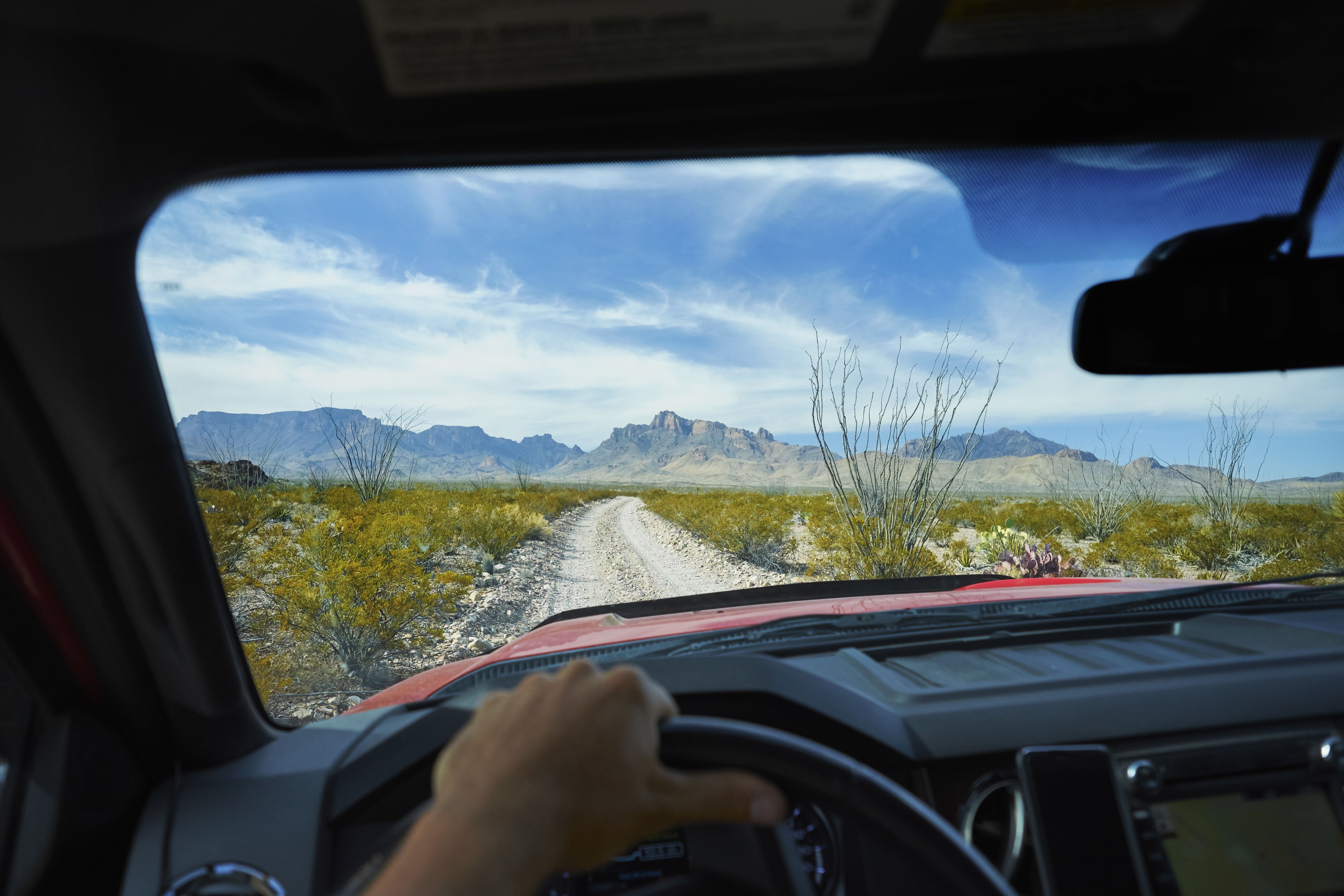 Big Bend National Park is known for its stunning desert landscapes and rugged mountains, but it is not typically associated with bluebonnets. Bluebonnets are actually the state flower of Texas and are more commonly found in other parts of the state, particularly in the Hill Country.